Blog
We Can Be Us, Just for One Day
January 18, 2016
Along with the rest of the world, I awoke on Monday 11th January 2016 to the news that David Bowie has passed away. Up to that point, it was a pretty typical Monday morning. The kids were bickering over cereal and delaying getting dressed for school. I was struggling to make coffee and generally attempting to clear my head for the day.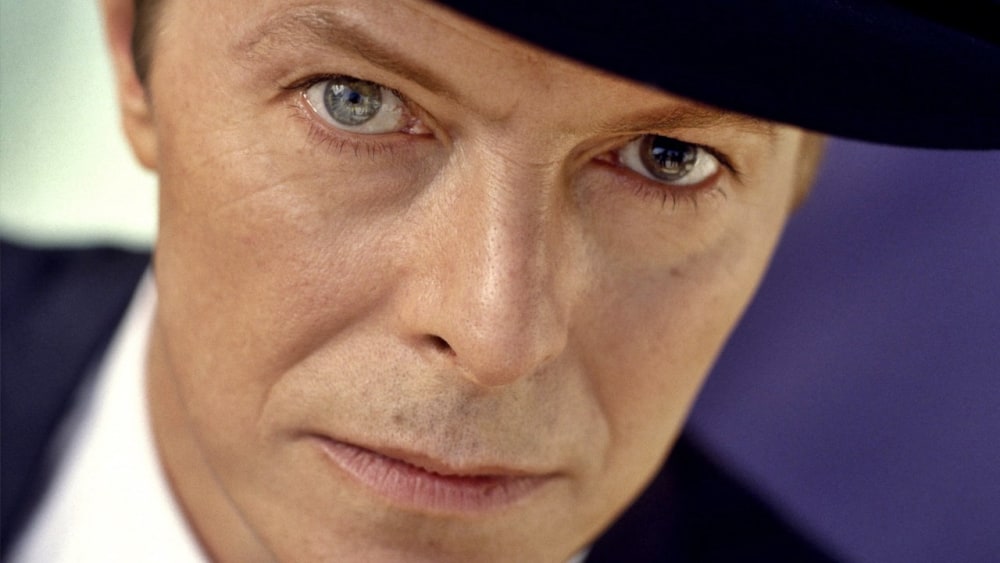 Despite not having lived in London since 2008 we haven't broken the habit of listening to LBC. At first, I didn't think much of Nick Ferrari mentioning David Bowie, especially considering he'd just released a new album. However I stopped when he said: "he was 69…more on that story after the travel". My phone was still on silent but the home screen lit up with my BBC app confirming the news — dead from cancer at 69.
A wave of genuine sadness instantly came over me. As many have said already it felt like an end of the era. He was just one of those people you thought would defy ageing and live forever — however unrealistic we know that is.
I have always been a huge fan, and student, of popular music. Growing up, I spent hours devouring books and magazines about musicians, bands, and producers. There was a time when I could recognise which guitarists played on particular tracks by ear.
I've always enjoyed contemporary music but my preference has always been for the sounds and artists of the late 60's and 70's. From the classic 69–74 incarnation of The Rolling Stones to the early 70s pomp of Led Zeppelin with plenty of Stax and Motown thrown in. My fascination with Bowie came later.
I can't exactly remember when it started. I suspect it was thanks to the long forgotten Channel 4 music programme Rock Steady which often featured interviews and concert footage. That and a Q magazine interview from 1989 — around the Tin Machine era. My local library had a number of old biographies which, given they were all written in the 1980's also provided me with numerous accounts of his golden years.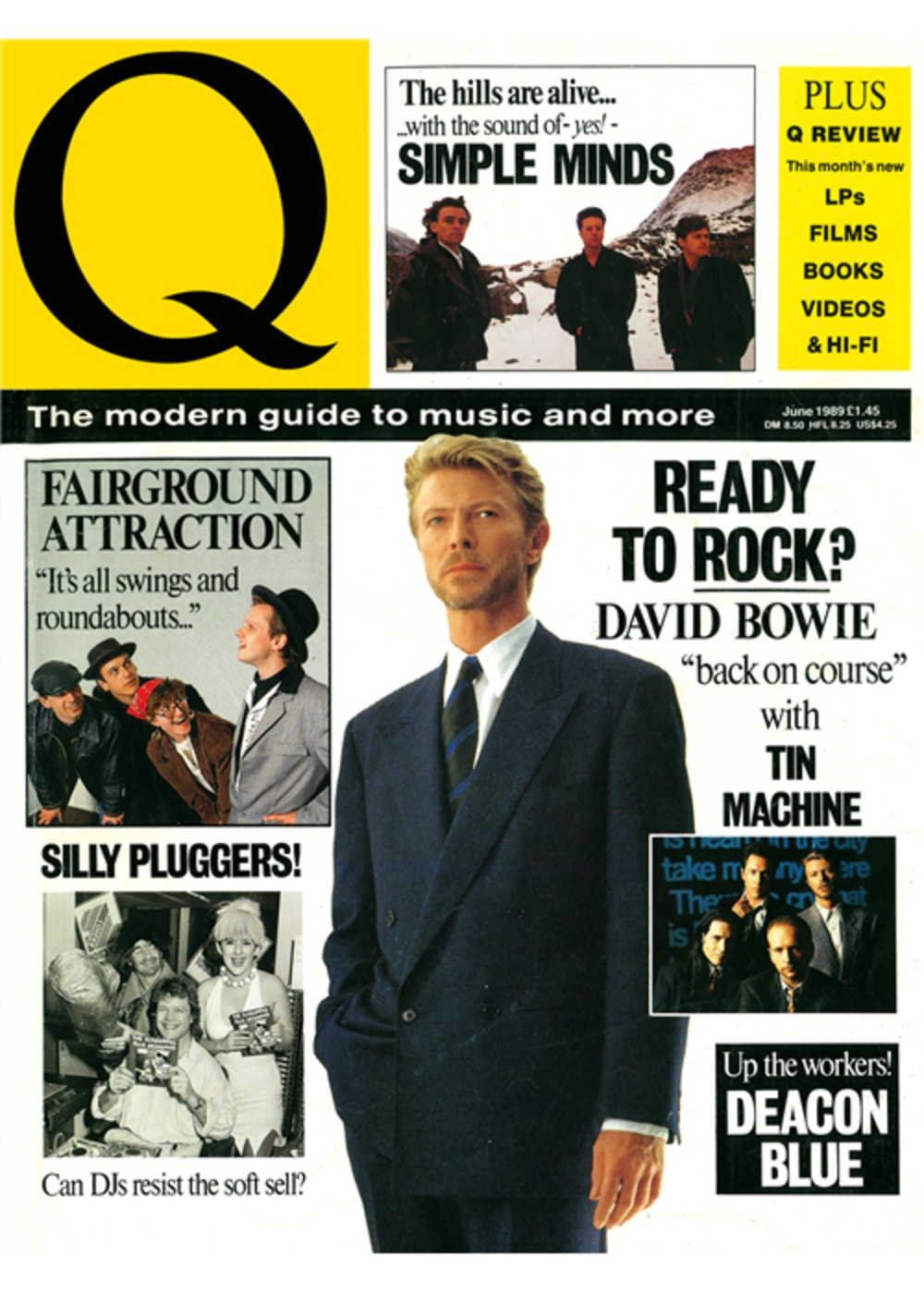 By my early 20's I'd read all there was to read, bought second-hand copies of all of Bowie's albums from The Man Who Sold the World to Let's Dance — his last great 80's album, and learnt most of the riffs and chords. Occasionally my frequent trips to "Ray's" in Soho would pay dividends. I remember the day when I finally bagged the double-album David Live for a few pounds. His songs formed a soundtrack to my formative years. Each one bringing back memories of discovery and youth.
It was far from cool to appreciate Bowie at this time — it was the era of Oasis vs Blur, Menswear, Girl Power and The Prodigy. Fast approaching 50 his commercial appeal had arguably long gone and his greatest hits albums could be found in the bargain bin. His renaissance, when it came, was great to see.
His creative output was staggering. When you compare the 1970 album The Man Who Sold the World to his classic 1977 album Low it's hard to comprehend the leap in style. Let's not forget the seven albums he released in-between. Between 1970 and 1980 he released 12 albums! Today's big names/brands spend longer creating a single. What he achieved by the age of 30 is incredible — even for that era.
Much has been made of Bowie being British. I never really saw him as a classic British artist — certainly not in the way we think of a Paul McCartney or Mick Jagger. To me, he represented something far bigger, a European, of the world — an outlook expressed perfectly in so many songs.
Berlin
It's through his interviews and songs that I also picked up interests that last to this day. In particular, his fascination with Americana and Cold War era Berlin — the city that formed the backdrop to his classic Heroes album and the couple described in its titular song. I fully recommend the book Bowie in Berlin for more of the back story to his time in the city.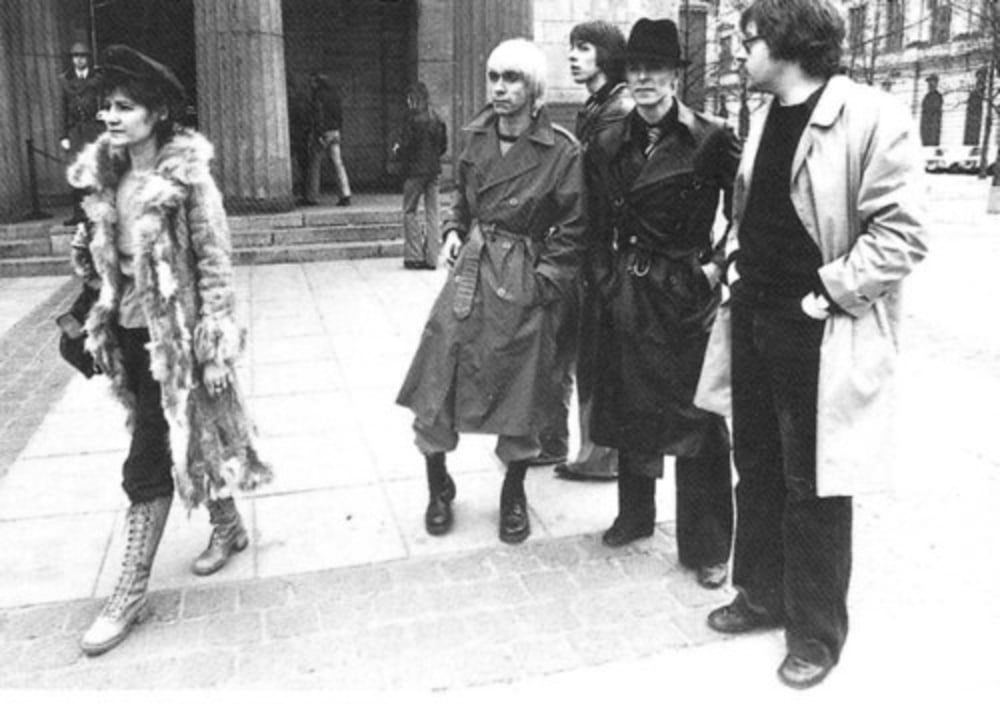 Musically he was very generous. Some of my favourite Bowie tracks were recorded by others — a great example being Mott the Hoople's version of All the Young Dudes. And then, of course, there's the album he gifted to Iggy Pop — the 1977 classic Lust for Life. It's also through his music that I found out, and began to appreciate, artists that had influenced him.
Cracked Actor
It would be nigh on impossible to pick a track listing of my favourite Bowie songs so I'd rather mention the classic documentary "Cracked Actor". Thanks to YouTube it's easy to get hold of. It was a lot harder 20 years ago. Luckily I attended a well-stocked arts college which amazingly had a copy on VHS — I remember watching it numerous times.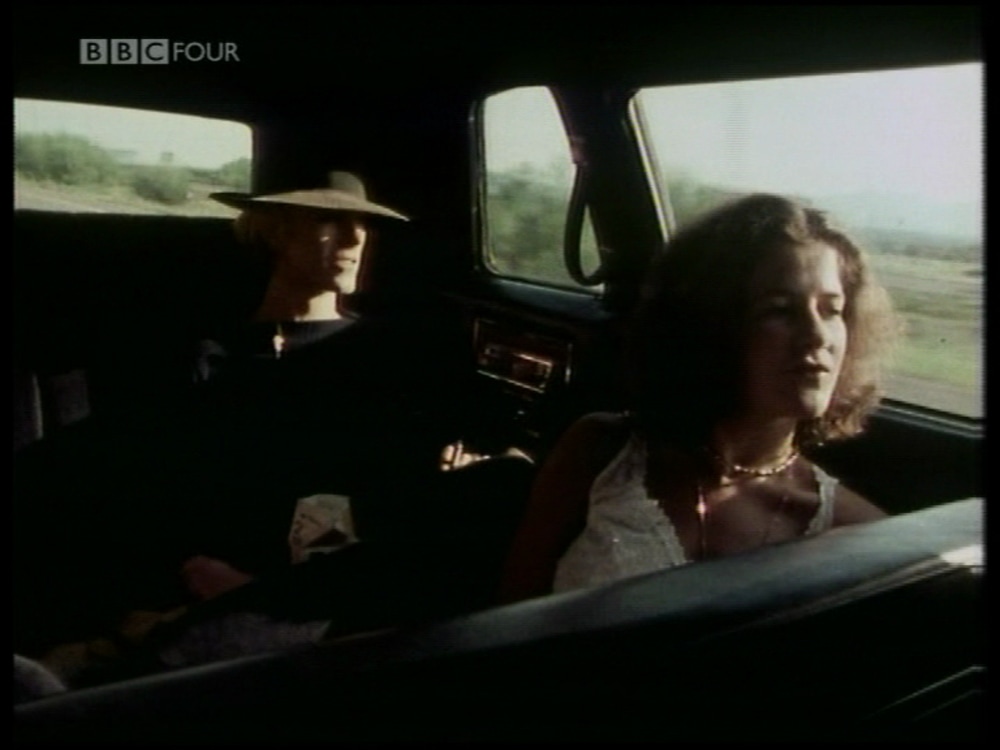 Released in January 1975 and produced by a 27-year-old Alan Yentob it showcases a cocaine addicted Bowie in the heat of LA discussing his life and music. It was around the start of his Thin White Duke era and features some great concert footage mixed in with interviews and Bowie cruising around LA in a limo.
One of my favourite parts is where he is being driven through the desert signing along to "Natural Woman" drinking a pint of milk — the fly in the milk soaking it all up.
David Live
I never thought I would get to see Bowie live. After the Sound + Vision tour he swore he'd never play his most well know songs again.
It's time to put about 30 or 40 songs to bed and it's my intention that this will be the last time I'll ever do those songs completely, because if I want to make a break from what I've done up until now, I've got to make it concise and not have it as a habit to drop back into. It's so easy to kind of keep going on and saying, well, you can rely on those songs, you can rely on that to have a career or something, and I'm not sure I want that. — March 1990
I managed to miss/not afford both the Outside and Earthling tours. However I was lucky enough to grab tickets to a one-off end of the century show at London's Astoria on December 2nd, 1999.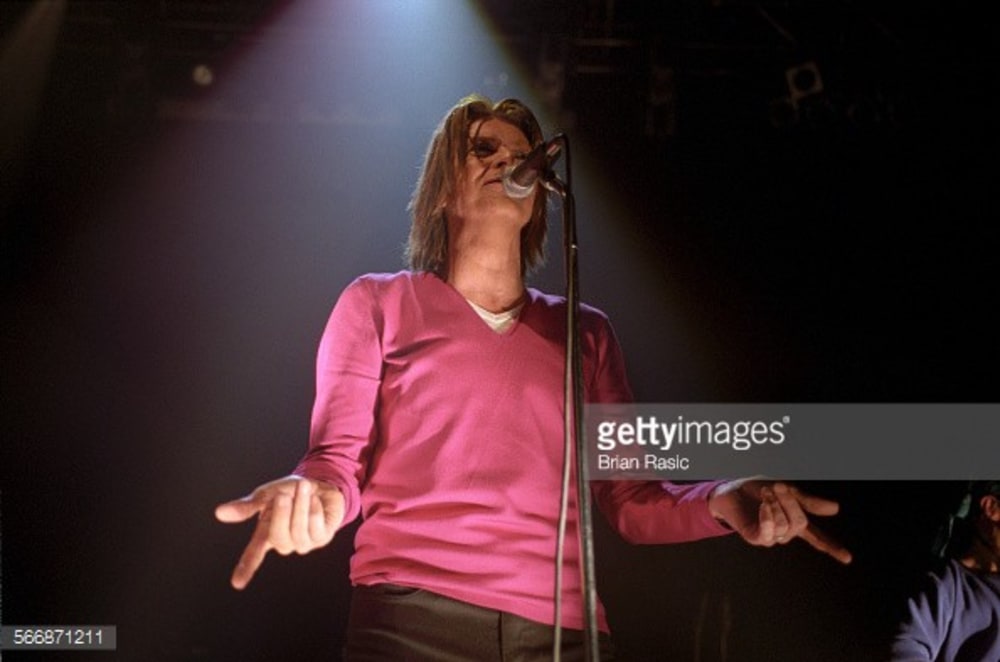 It was an amazing concert in a very small intimate venue. The great and the good were all in attendance. I recall almost tripping over Bob Geldof as I left.
He played the hits (as you can see below). 18 songs over more than two hours and with entertaining anecdotes before each song. It was one of the best gigs I have ever been to — and I've been lucky enough to see a lot of my musical heroes over the years.
Set list from London Astoria — December 2nd, 1999
Life on Mars?
Word on a Wing
Thursday's Child
Ashes to Ashes
Survive
Can't Help Thinking About Me
China Girl
Always Crashing in the Same Car
Something in the Air
Drive-In Saturday
Stay
Seven
Changes
Rebel Rebel
Repetition
The Pretty Things Are Going to Hell
Cracked Actor
I'm Afraid of Americans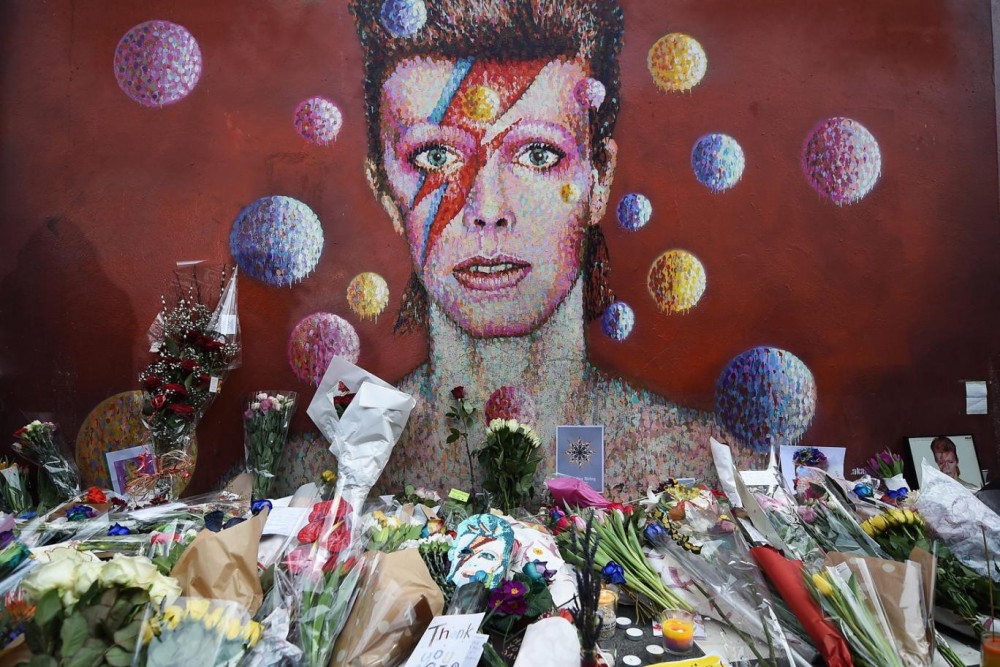 Much will be written about Bowie over the next few months and years but all we really need are the songs, the albums, the memories. He was a genius, an outsider, from another world. He didn't waste his years — a lesson to us all. They don't make people like David Bowie these days.
Thank you!
This article was published by Keir Whitaker on January 18, 2016 in the Life category. You can view the blog archives and subscribe to RSS updates. Discuss this article with me by email.