Blog
The Love of a Grilled Cheese
May 23, 2016
I've always been a fan of American Diners. There's something, well, so American about them. Over the years, I have sought them out and enjoyed the "utility coffee", aged leather bench seats, the yellow mustard and the ludicrously big menus. Eggs every which way, toast, home fries, malt shakes — I've researched the lot.
However there's one thing I always go back to and that is the classic "grilled cheese sandwich". In a way, it's my litmus test for a diner. I had my first taste at a Denny's in New Hampshire on my first trip to the USA in 1997. I was hooked at the first crunch. I'd take a grilled cheese over a thin crust pizza any day of the week — and that says a lot.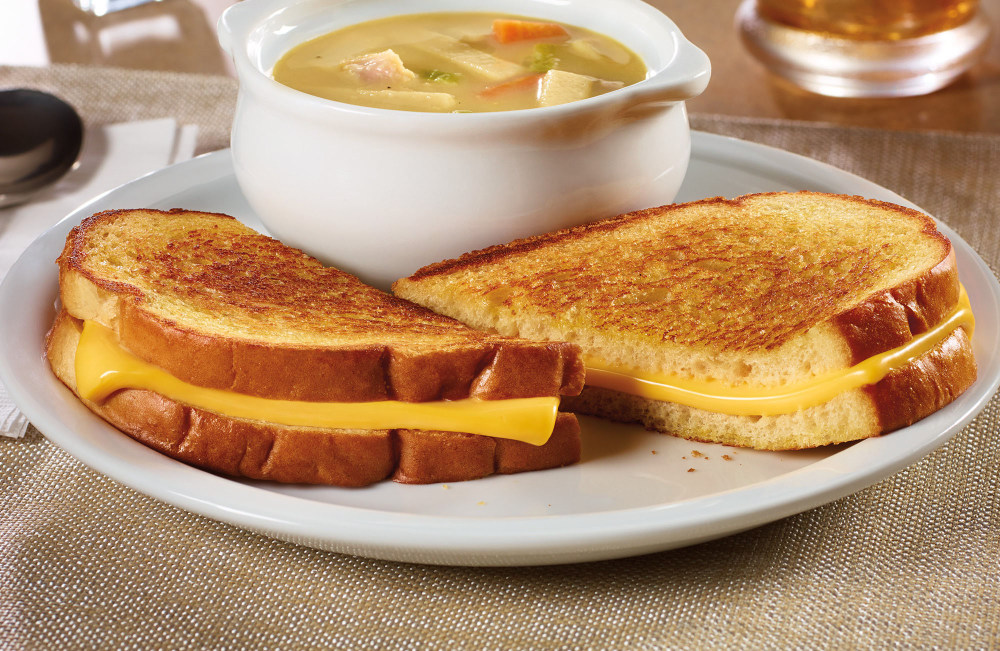 There's also something so unashamedly "American" about the "grilled cheese", something so unashamedly decadent and indulgent. Carbs and fat all washed down with a side of string fries. Occasionally an element of green appears — a dill pickle just to add a tang of acidity.
Of course, it hardly fits with the "everything with kale" mantra I have jokingly adopted over the last few years. However as an occasional treat, it's up there as my ultimate comfort food.
My Grilled Cheese Recipe
Most things never seem to taste as good at home as they do at a restaurant — I have however tried to get close. Here's my recipe for a home-made grilled cheese.
Fire you your gas hob and place your non-stick skillet pan on the heat

Butter two slightly stale white bread slices (ideally sourdough) right to the edges.

Place butter side down on your board and grate a fatty red cheese onto one of the pieces of bread

Place the other slice on top and gently place in the skillet adding the lid on for a couple of minutes to help the cheese melt

After two minutes check the underside and if brown flip over and press firmly. Ideally, you'll start to see the cheese ooze out of the sides.

After checking that side two is golden brown remove from the pan and slice and separate

Serve immediately!
The key to a great grilled cheese, and echoed in the video below, is grating the cheese and placing the lid on to help the melting process. As revelations go — this was a big one.
Grilled Grilled Cheese
There are variations on variations of the grilled cheese but I tend to stick to the classic. There are also many different ways to create one. In the video below chef Alton Brown uses his barbeque grill to create a rather tasty looking specimen.
The Recent Best
Sadly I haven't documented my grilled cheese journey as well as I could in this digital age. However on a recent layover at Washington Dulles International Airport, I couldn't resist taking a photo of quite possibly the finest grilled cheese I have had in years.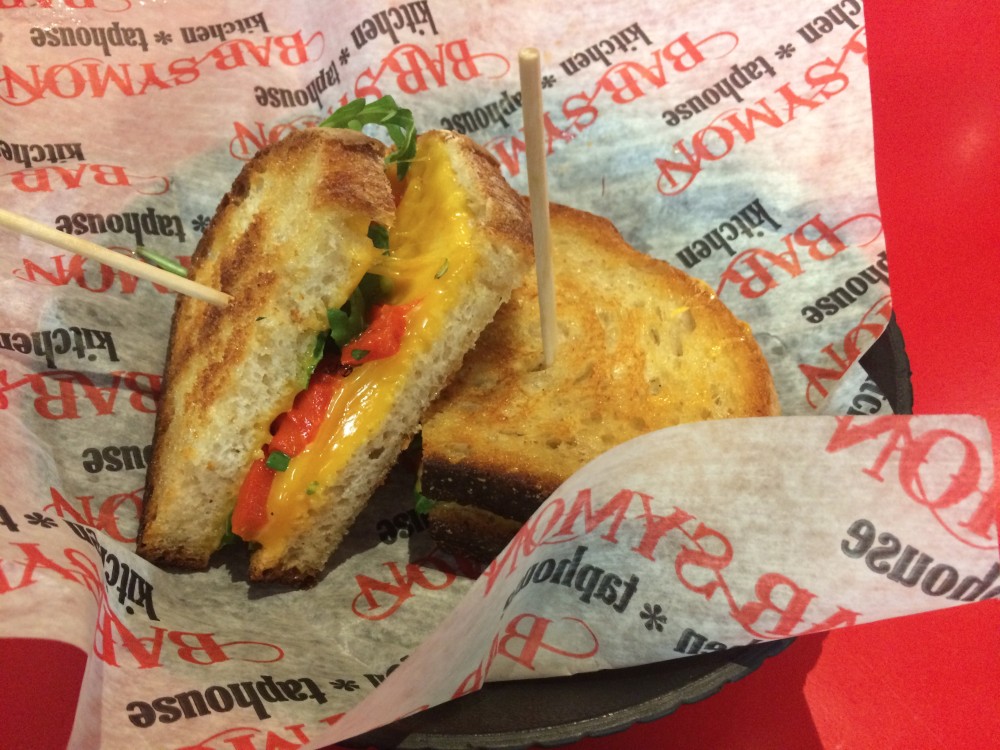 Surprisingly for one with such traditional tastes, this featured red pepper and rocket and was served with a side of herb fries. It was, as I am sure fellow diner addicts will agree, a thing of beauty. I'm also happy to report it tasted as good as it looked.
This article was published by Keir Whitaker on May 23, 2016 in the Food category. You can view the blog archives and subscribe to RSS updates. Discuss this article with me by email.