Blog
How to Paint a Pan Am 727
January 10, 2017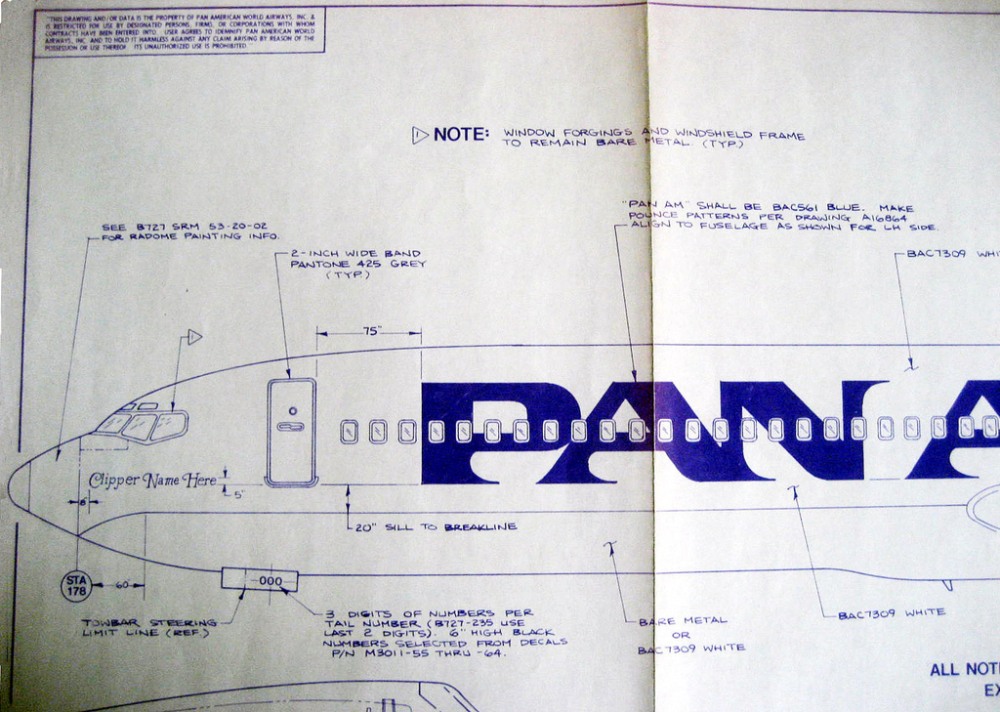 I have always had a real interest in maps and schematics — from Beck's London Underground map to cut aways of Formula 1 cars!
A few years ago I came across this blueprint of how to paint a Pan Am 727 — it dates from around 1989. Having watched numerous sped up videos of planes being liveried I have the upmost respect for this craft.
(View the original by Telstar Logistics on Flickr)
This article was published by Keir Whitaker on January 10, 2017 in the Transport category. You can view the blog archives and subscribe to RSS updates. Discuss this article with me by email.